Flipkart Store Management
Flipkart is considered one of the biggest and maximum visited eCommerce marketplace in India. wherein a whole lot of users come to shop for and sell their products, in hopes of finding precisely what they want or generating big amounts of revenue.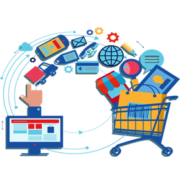 Simply following the steps on Flipkart to create and populate your store with merchandise isn't always going to make you a successful Flipkart seller overnight. To make your store popular and a hit, it is vital that you market your storefront listing efficaciously.
You may have the best of merchandise but if people cannot find your store on the Internet, then owning the store is incomprehensible – until you promote it and make it famous so users come to your store and purchase your merchandise.
Our Flipkart Marketplace Management Services enables to rank a product in better position. With the help of Flipkart store Marketing/Management, you'll be capable of exploding your sales like never earlier than.
An unprofessional looking Flipkart store will have a negative impact on sales and your brand name. Instead of struggling through all of this in your personal – why not let us do all this for you instead, so you can maximize on our experience, technique, and know-how!
Our seasoned professionals will take care of analyzing the marketplace and efficient techniques for Flipkart store Marketing/search engine marketing to make it a success.
Plan, create and grow.
Get, keep and grow more customers
Tell us about your project
Let us help you get your business online and grow it with passion
So far, so good! Being completely new to online marketplaces, SocialRays has patiently held my hand throughout. Still, early days with the campaign but all has been well, with regular communication and updates.

Aman
Absolutely wonderful! Keep up the excellent work. Thanks for the great service. The best on the net! Not able to tell you how happy I am with your services.

Ajay Raj
Thank You! Absolutely wonderful! Thank You! SocialRays impressed me on multiple levels.

Manjeet